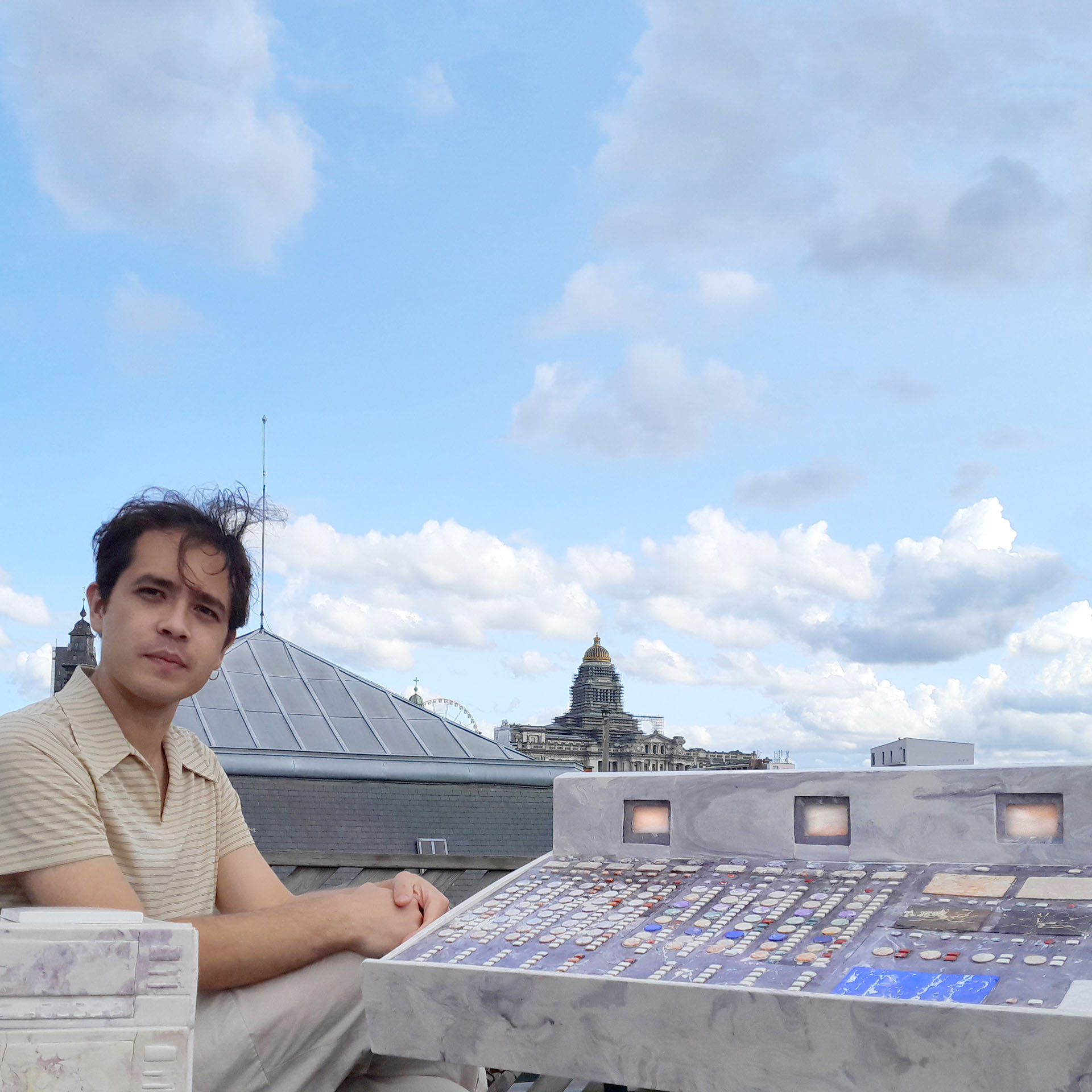 Recording studio (7 September 2023, Brussels), 2023. Scagliola (plaster), pigments, oil, alabaster, sand, metal.
The recording studio is the site where the ephemerality of music becomes a physical object. It is a magical space, where a singer revisits and revives his or her torments and passions in order to create an enchanted object: the vinyl record. It is a site of sculptural creation, a grimoire devoted to the transformation of experience and spirit into materiality.
Furthermore, the recording studio is a place of great mythology and of fetish-objects. Much like a famous sculptural work, collectors are willing to pay extraordinary sums to acquire an autographed object, the attributes of Elvis, or instruments which once belonged to famous guitarists, having thus worked miracles around the world.
Musicians purchase (and, rarely, use) vintage material in the hopes of reproducing the same affects through ecstatic noise. And of course nearly everyone has kept tickets or setlists from a concert.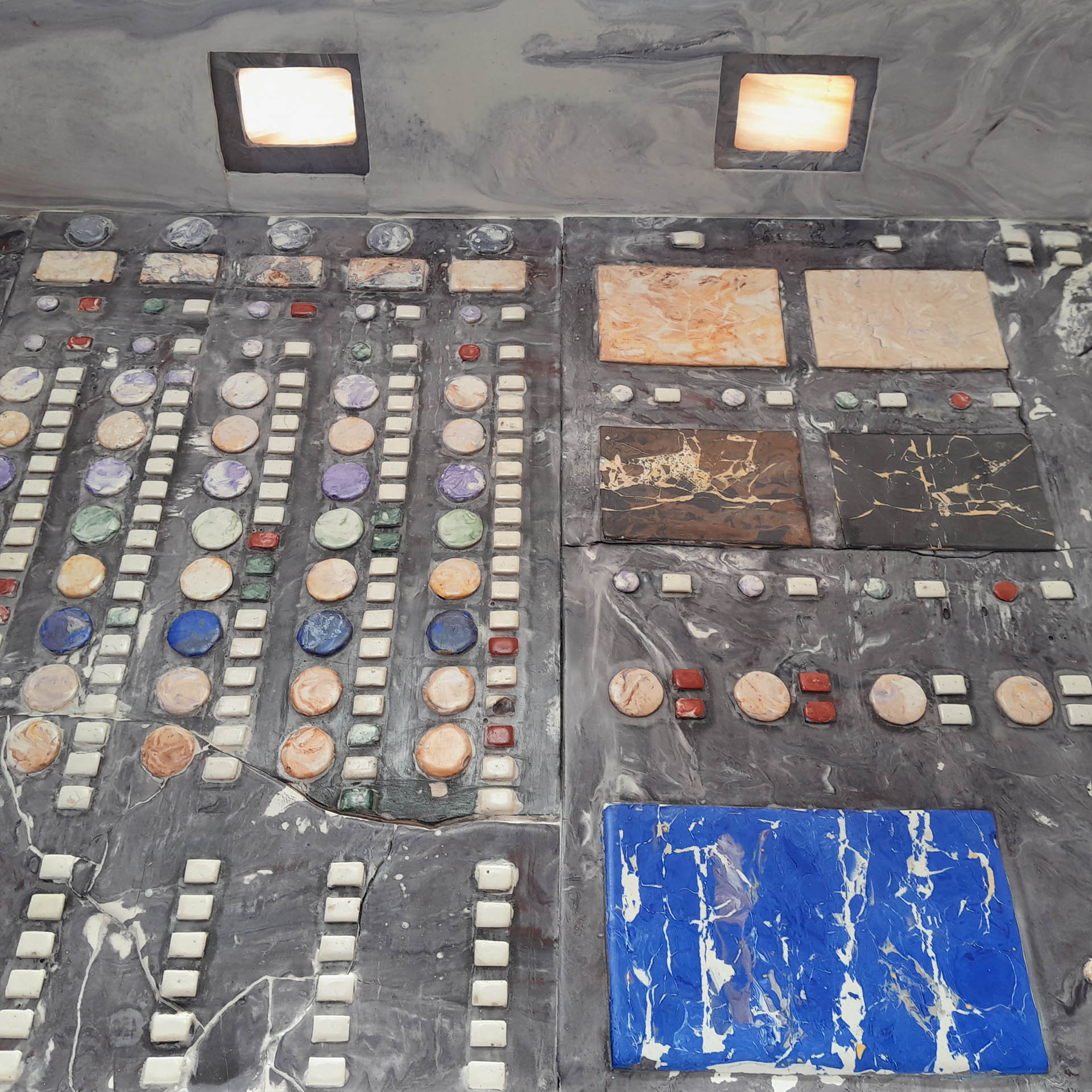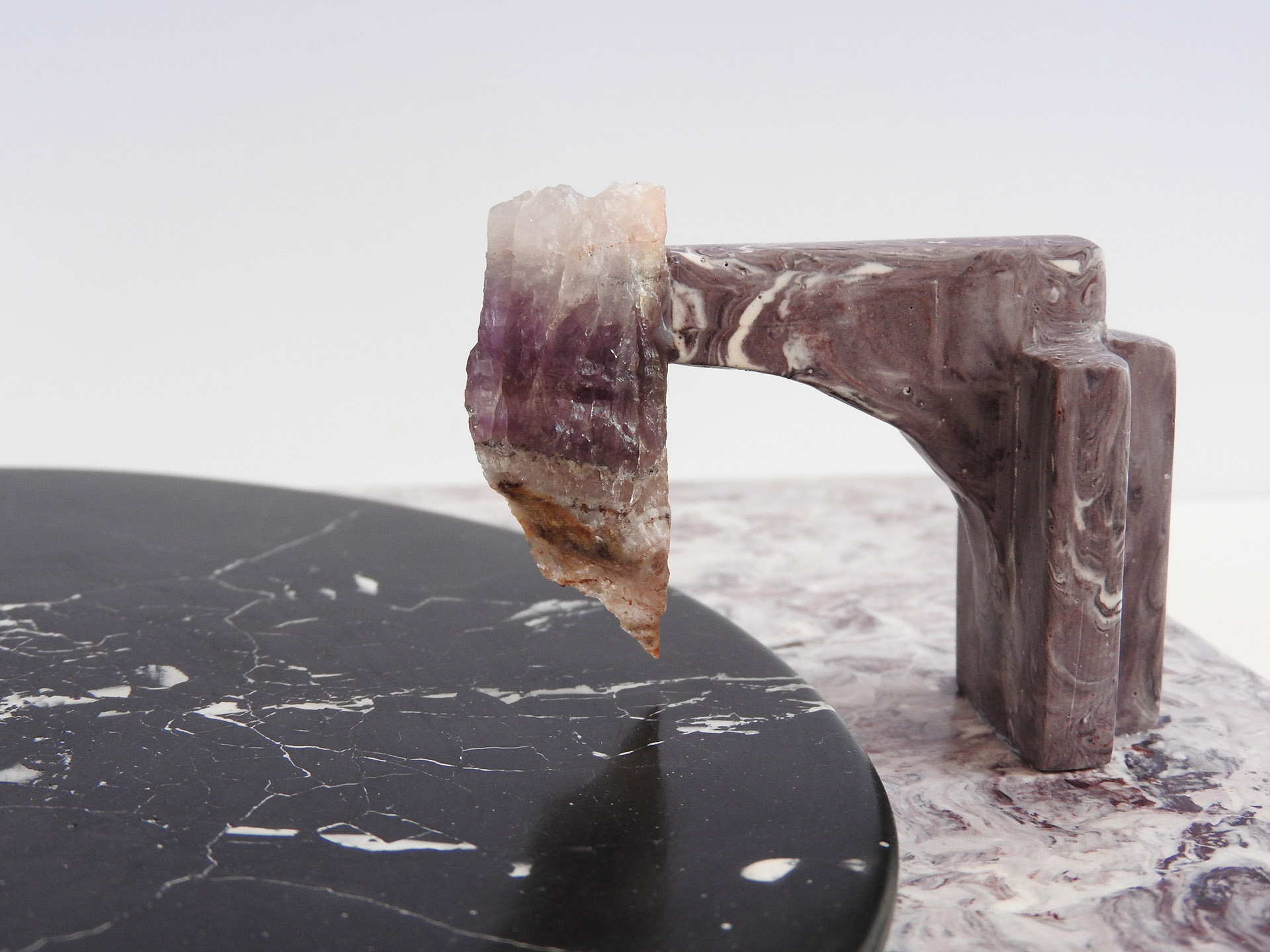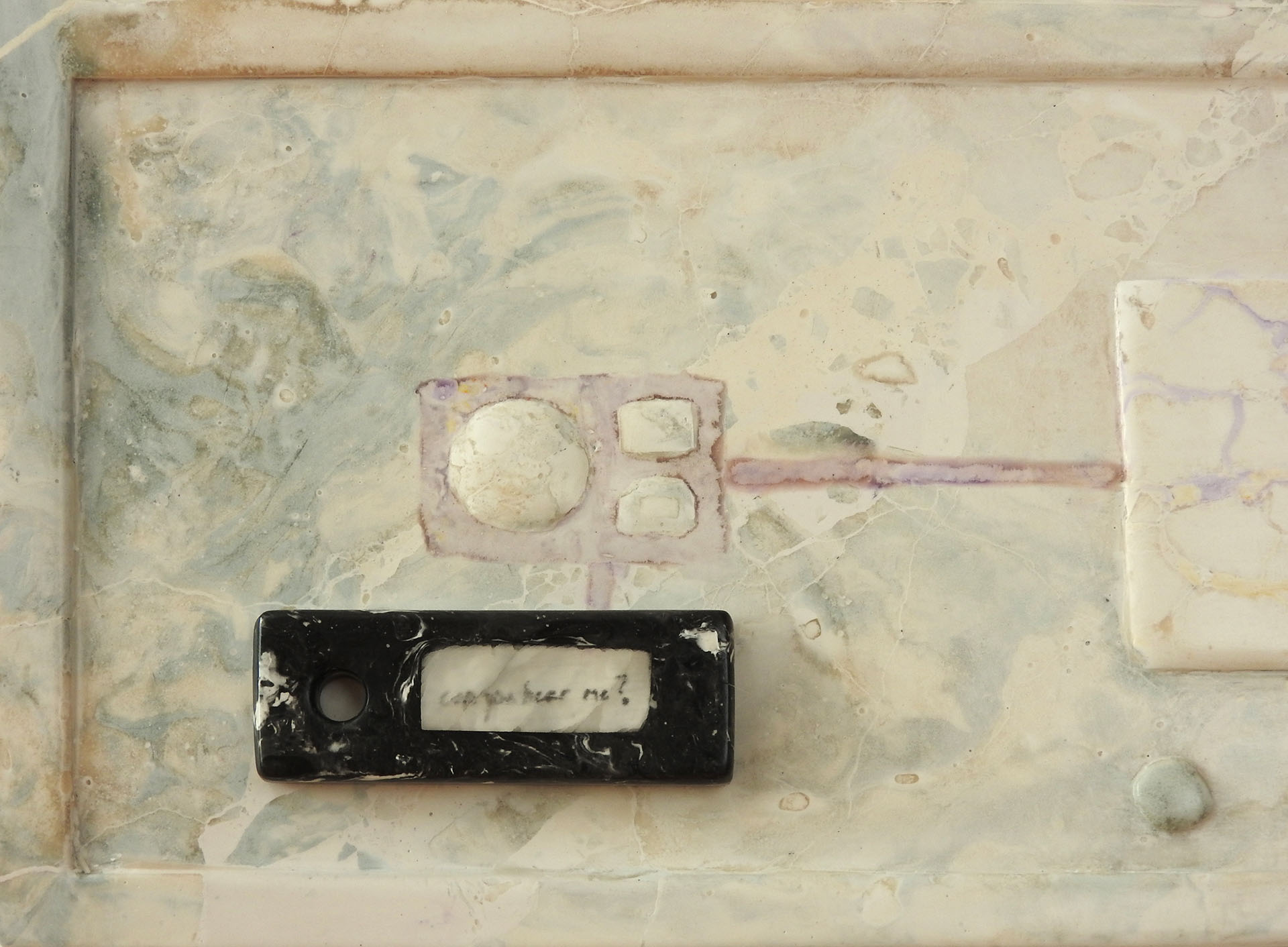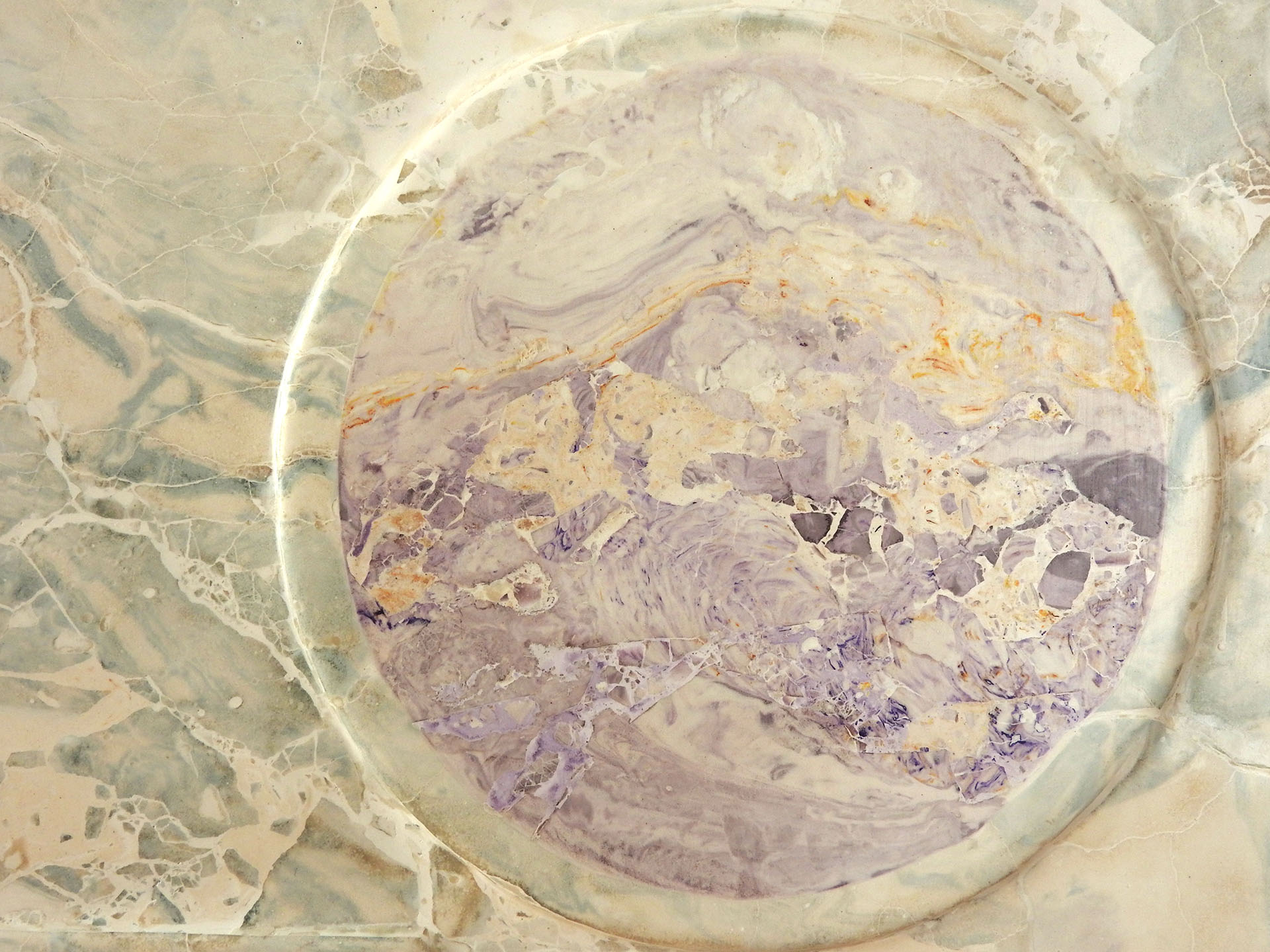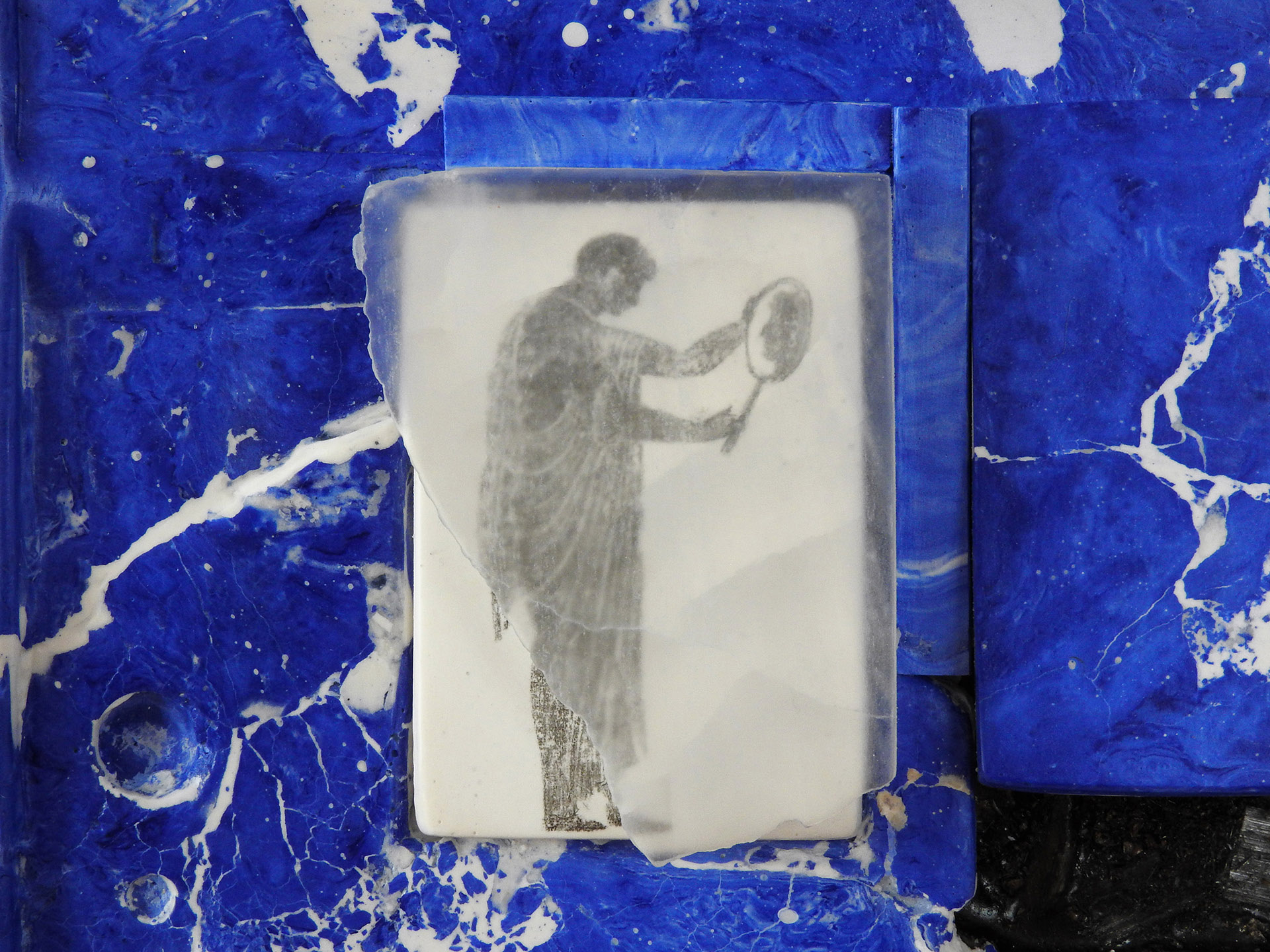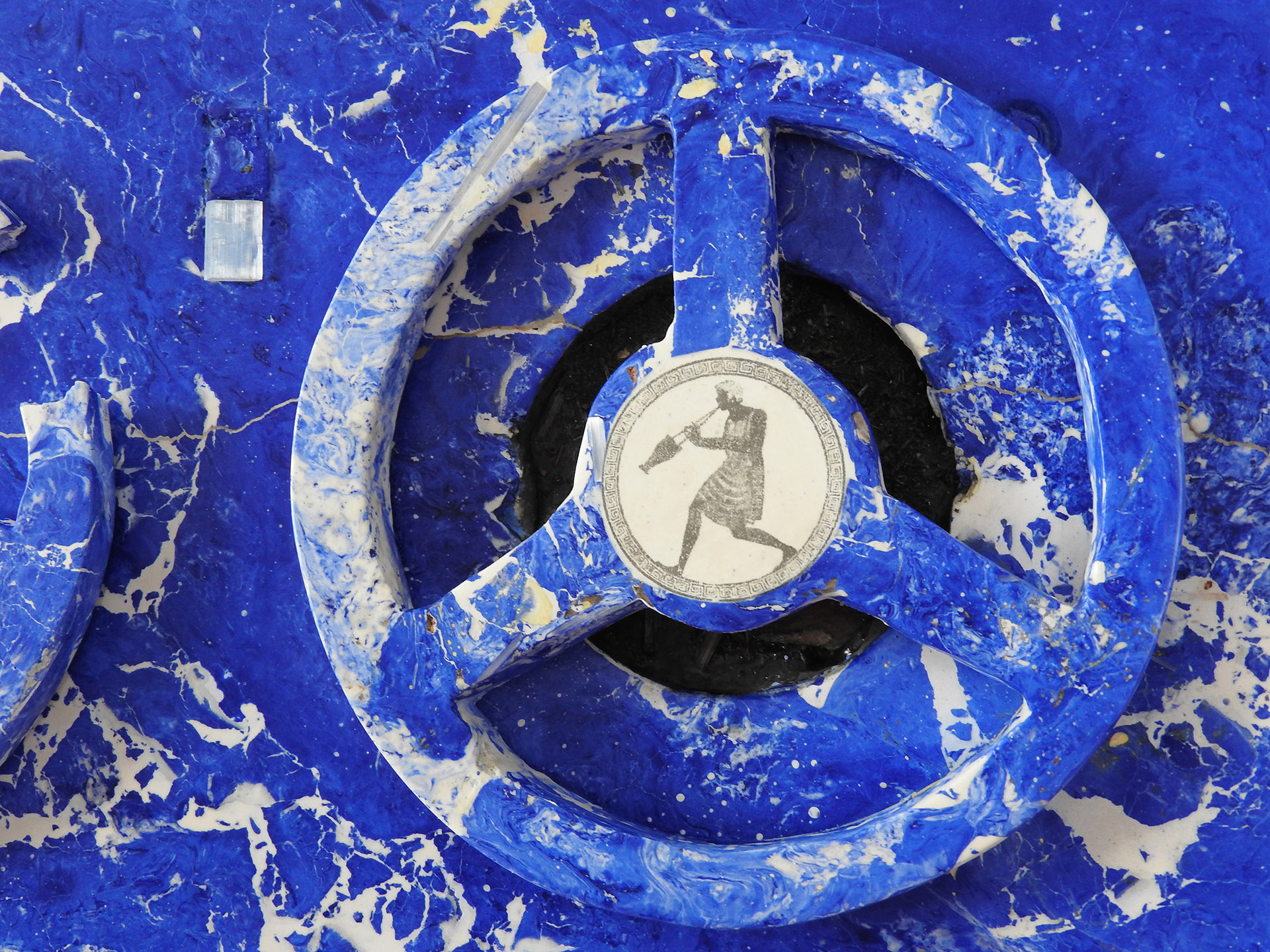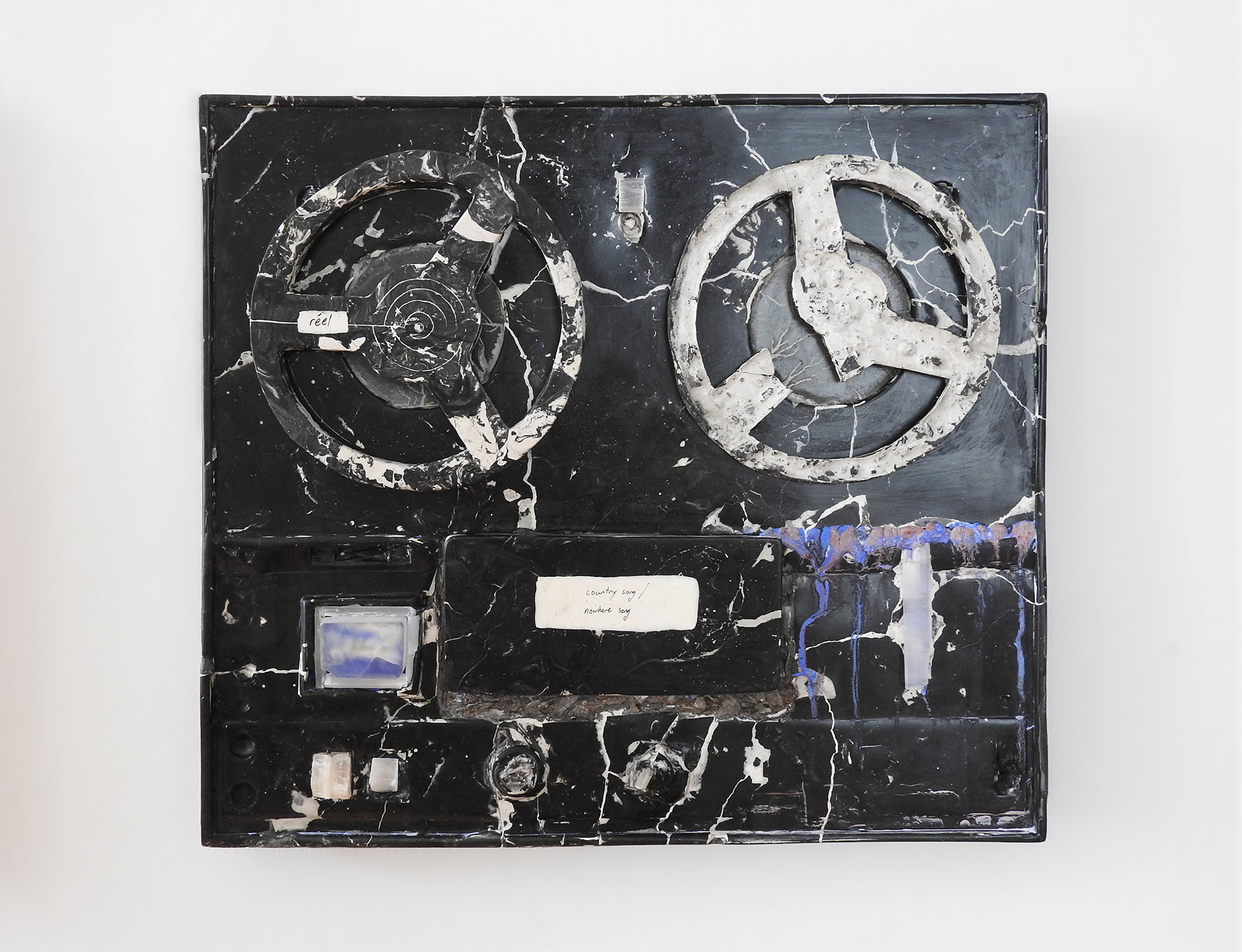 Tape machine #1 (Country song / Nowhere song), 2023. Scagliola (plaster), pigments, oil, alabaster. 38 x 34 cm.